(I've rocked a few regrettable interesting looks, huh???)
Images are moments and if moments are experiences, then what experience does the "selfie" capture?
What is the selfie? What does it represent?
Society Says….
Well, that depends.
When it comes to social perceptions, the selfie, like most new digital media, typically gets a bad rep. What did you think society would say???
According to one article in Jezebel, by Erin Gloria Ryan, "Selfies aren't empowering; they're a high tech reflection of the f*cked up way society teaches women that their most important quality is their physical attractiveness." and "Selfies aren't empowering little sources of pride, nor are they narcissistic exercises by silly, conceited b*tches. They're a logical technically enabled response to being brought up to think that what really matters is if other people think you're pretty."Wow. Did you catch that double "not empowering"?
But, is this a fair assessment of the selfie? Is there nothing redeemable about this new digital form?
The article Ryan write hers in response to begs to differ. In "Selfies Are Good for Girls", author Rachel Simmons says of selfies,"If you write off the endless stream of posts as image-conscious narcissism, you'll miss the chance to watch girls practice promoting themselves—a skill that boys are otherwise given more permission to develop, and which serves them later on when they negotiate for raises and promotions." More, Simmons asserts, "The selfie suggests something in picture form—I think I look [beautiful] [happy] [funny] [sexy]. Do you?—that a girl could never get away with saying. It puts the gaze of the camera squarely in a girl's hands, and along with it, the power to influence the photo's interpretation." This idea that the selfie can be a means of self-promotion and new form of communication otherwise unavailable on a personal scale is echoed in an interview conducted by NPR with digital artist, Molly Soda. Soda says, "I think a selfie is a really, really positive thing, whether or not its art, it's super positive affirmation of self-love. And taking your photo and putting it on the Internet for the world to see is an act of positivity." And, of the selfie's particular dialogue, she says, "When I'm scrolling on my Instagram and I see a photo of a girl that she took of herself and I know she's feeling really good that day about herself, that makes me feel good and that makes me want to photograph myself, and I think it's a chain reaction."
So, which is it?
Are selfies vain, self-centered, narcissistic, self-indulgent, and exploitative at best? Or, can they be these positive, celebrations of the self–especially for women?
More, are these even the right questions we should be asking? Are they detracting or distracting from what the selfie truly represents? Or, what it could represent? We could argue a moral imperative all semester and never reach any conclusions, in my mind. More, this kind of argument reduces the selfie to nothing more or less than an extension vanity or personal expression. This kind of discussion leads nowhere, to me, and fails to adequately recognize a new genre of digital media, of digital art: The Selfie.
Where's the Art?
In Soda's interview, she refers to selfies as "an exploratory art form" and, when discussing whether or not the selfie is art, she refers to "the selfie culture". Not the phenomenon. Culture. To me, the intersection of culture and exploration finds you in the heart of art. ❤
That said, as with social perceptions, perceptions in the art world typically leaned towards skeptical at best when discussing the selfie. (If we were playing "Sh*t People Say About Digital Media" bingo, I'd have "the decline of culture", "global calamity", "millennials", &, to abbreviate, "tech bad" all marked off from reading some of the "less-credible" sources I came across~)
Anyway, attitudes seem to be shifting away from not even considering the selfie in the realm of art to giving it not only worthwhile consideration but even an exhibition this past year. For anyone who's familiar with how the art world operates, that's a huge shift. New genres–which are defined in the art world as forms that, "possess their own formal logic, with tropes and structural wisdom, and last a long time until all the problems they were created to address are addressed (different from style i.e Impressionism, Cubism, Dada)–arise very rarely and curators, art critics, art historians, and art enthusiasts tend to be lukewarm at best when it comes to new genres. (Some never warm up)
So, what's the word on the selfie?
It seems that despite social perceptions or personal convictions, there is a "selfie-ness" that all selfies share and that is easily identifiable. We all know when we're looking at a selfie, yeah? In "Selfies Are Art", an article in The Atlantic that addresses both Ryan and Simmon's articles, author Noah Berlatsky directly states, "The selfie may be good or it may be bad, but Simmons and Ryan agree that its essence is all one thing or all the other. Aberrations are to be explained away." More, Berlastsky says, "The selfie is a deliberate, aesthetic expression—it's a self-portrait, which is an artistic genre with an extremely long pedigree. There can be bad self-portraits and good self-portraits, but the self-portrait isn't bad or good in itself. Like any art, it depends on what you do with it."
In the article for the exhibition on selfies, curator Nigel Hurst, when asked if selfies are art is quoted as responding, "The simple answer to that is that everything can be art if it's followed through by the maker with enough conviction and coherence, and also that enough people accept and believe that it's art…We're not saying that the slideshow of a teenager trying out various poses is as significant as a work by Rembrandt, but the art world cannot ignore this phenomenon."
Now, it's interesting that both Hurst and Berlatsky, unlike Simmons or Ryan, compare the selfie to a contemporary portraiture. That said, this is a fairly common comparison made. The excellent and enlightening Art Assignment channel on Youtube has a rather in-depth video on the subject, comparing self-portraits and self-taken photos to the contemporary selfie.
While a strong case is made for the selfie being an extension or an evolution of the self-portraiture genre and, certainly, being associated with such a prestigious genre with such a long history would be a boon, not everyone is of this mind–myself included.
In a Vulture article by Jerry Saltz, a case is made for why the selfie is its own distinct genre, separate from traditional portraiture.
Saltz says, "These [Selfies] are not like the self-portraits we are used to. Setting aside the formal dissimilarities between these two forms—of framing, of technique—traditional photographic self-portraiture is far less spontaneous and casual than a selfie is. This new genre isn't dominated by artists. When made by amateurs, traditional photographic self-portraiture didn't become a distinct thing, didn't have a codified look or transform into social dialogue and conversation. These pictures were not usually disseminated to strangers and were never made in such numbers by so many people. It's possible that the selfie is the most prevalent popular genre ever.
Essentially, selfies are not portraits.  At least, they aren't just portraits.
("If both your hands are in the picture and it's not a mirror shot, technically, it's not a selfie—it's a portrait.")
Aside from technical differences–that the camera is in the hands of the photographer, always within arm's length (making a hint of the arm a feature of most), off-center subjects, distorted or exaggerated features due to the camera lenses of most phones,–selfies convey a different meaning than a traditional self portrait or photograph.
Selfies are almost always present, too. Traditional portraiture and photography was simply incapable of that immediacy. Even if the selfie shared is from a few years back or is used in a #ThrowbackThursday post on Instagram, there is still this sense of the original posting, this sense of a moment captured to be instantly shared. Selfies are experiences meant, almost always, to be shared, whether with a small audience or a large one. This also means most selfies are not accidental. Of this, Saltz states, "Whether carefully staged or completely casual, any selfie that you see had to be approved by the sender before being embedded into a network. This implies control as well as the presence of performing, self-criticality, and irony. The distributor of a selfie made it to be looked at by us, right now, and when we look at it, we know that. (And the maker knows we know that.)"
In this way, I do find selfies to be empowering, especially to women who have been subjected to the male gaze and all that applies for all of history. Being able to control the perception of yourself, even in such a small way, is an assertion of power. Despite what Ryan says in her article, that element of control is in and of itself what makes the selfie an empowering art form. That selfies can only be responses to a societal standard already in play or that selfies can never be anything other than an extension of this need for validation from others seems like an over-generalization, to me. And, that stance does not allow for the selfie to be looked at as an art form.
In fact, as the genre has come into its own, "selfie culture" seems to be more about subverting expectations. Or, it's about questioning expectations. Asking people to see more than is usually expected.
Selfies become more that self-portraits, then. They become invitations to a dialogue, a conversation in which we all participate.
Say What???
Now, you may say, "Kelli" or "Heltsekffkkfj" whatever the f*ck, right? (idk how you refer to me in your head, if you do) "I don't even take selfies. How can I be a part of this 'conversation' you speak of??? What even kind of conversation is being carried out through selfies?"
I'm glad you asked~
See, whether or not you've personally taken a selfie, you've seen them, you know people who take them, you've seen people take them. Point is, you know what they are. Selfies are almost as pervasive as they are controversial. Or, controversial as they are pervasive?? Think those 2 things go hand in hand. More to the point, you've interacted with selfies. You've read them or you read them, so to speak, almost daily. I don't know about you, but I think I'm pretty good at telling a "show-off" shot from a "I'm feeling nice today" one. There's a different feeling a Kim K. selfie gives off than one of my co-worker Christina, staring straight into the camera with slight smile, yeah? However you categorize selfies–and I bet you do–you know there are differences, differences conveyed only in that slight smile, eyes half looking at the camera, half at some point above it, only in that superior tilt of one's chin, that glimmer in their eye, that hint of a curvaceous figure in the mirror.
Selfies have a language and we are all fast becoming fluent in it.
Saltz says, "Selfies are our letters to the world. They are little visual diaries that magnify, reduce, dramatize—that say, 'I'm here; look at me.'" He continues on to speak about what some of his favorite kinds of selfies are: "Everyone has their own idea of what makes a good selfie. I like the ones that metamorphose into what might be called selfies-plus—pictures that begin to speak in unintended tongues, that carry surpluses of meaning that the maker may not have known were there. Barthes wrote that such images produce what he called 'a third meaning,' which passes 'from language to significance.'" Saltz likes selfies that tell stories. That speak of things beyond the literal, beyond just the self in the selfie. Things that are not spoon-fed to readers but that are still present, just below the surface. And, if you care to look, you can see them. "I'm talking about more unstable, obstinate meanings that come to the fore: fictions, paranoia, fantasies, voyeurism, exhibitionism, confessions—things that take us to a place where we become the author of another story. That's thrilling. And something like art."
Isn't it?
But it's more than art. It's all of those meanings just below the surface coming into conversation with themselves and with us. We interpret. We imagine. We investigate. We create. Then, we share.
In this article, Saltz shares a selfie a man took on a trip to Auschwitz. What do you see? More, what do you feel?
It's not just a selfie, right? There are so many associations culminating in this one imagine that create story that is more than its selfie parts. Maybe you're horrified that this kid thought it was okay to make a "joke" out of Auschwitz. Maybe you're not surprised. Maybe you feel something else. Point it, you feel something. You're reacting to something conveyed. Something was said and you have a response. You are in dialogue with this selfie.
Not all selfies ask us new questions. Some confirm what we knew. Maybe this one confirmed you lack of faith in humanity…. Some ask us just to bask in a moment with the taker of the selfie, to share it with them. To imagine the experience of something. Like this one by astronaut Aki Hoshide :
This selfie, I would say, veers into one of the many categories Saltz identified in his article, the category of "selfie thinking" that he describes only as, "It's the invisible thought balloon over the subjects. 'It is totally incomprehensible, even to us, to be us,' they [selfies] are saying, 'or to be us, being here.'" In this way, selfies become confirmations of the self and then confirmations of the experience as we bear witness to it. More, as you bear witness to it. Selfies are a documentation of the experience of yourself experiencing something. Selfies transcend questions of vanity and of narcissism when they are allowed to enter this realm.
In this way, selfies capture the experience of the self. More, they capture our experience of ourselves, new digital media allowing them to enter into dialogue with themselves and with the world without.
A Note on Personal Responsibility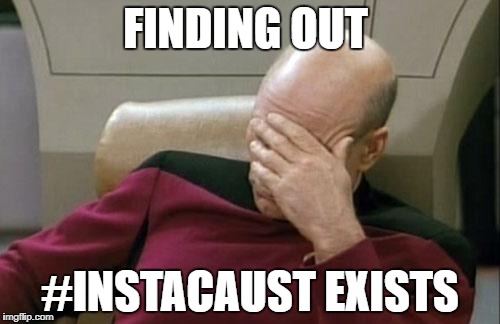 All this said, that doesn't mean the genre is without its faults. It's new and burgeoning and exploratory and experimental which leaves it open to making a lot of mistakes.
Funeral selfies, anyone??? Not a great idea. Though the blog is Great™
Also, that selfie of the guy at Auschwitz is not a stand-out. In fact, it's becoming a disturbing trend. While I'm not sure the rise of the selfie itself is solely to blame for this trend, I do agree that it's facilitating this kind of disrespect and dissociation from reality, from the gravity of one's actions that social media at large is taking heat for. As mentioned in the article, there's this growing disaffection and, really, inability to appreciate moments themselves without commemorating them via digital means. Like, things don't mater or can't unless they're shared and validated through that act of sharing. Again, I don't think the selfie should be wholly held accountable for this. Remember, there is a person behind the selfie.
Do You Hear Me?
Personally, I'm a bit of a selfie queen.
My own Instragram is essentially a shrine to myself. (Is that really so bad, though?)
Anyway, selfies are my go-to photo. Over the years, I've taken more selfies than I care to admit. Before I had a smartphone, I was taking selfies with my digital camera and uploading them to my computer like a savage~
Now, all it takes is the right angle and a click.
That said, I've always found selfies to be introspective. Especially when you can view many of them in concert with each other, you hear a story. Or, they tell a story–the story of you. I can see how I've changed–or haven't. I can look at myself from many angles~
I can see which parts of my story hit, too. For instance, this is the latest piece of my story:
I know what the caption beneath says but what does it tell you? Even without the caption, would you still get a sense of my message?
I may be biased but I think so.
There's about that far-off look that's almost contemplative, thoughtful. Though the camera is angled below me, my head is still tilted, to the side so that my hair angles downward. The camera may be pointed up but I'm being dragged down. There's the straight line of my mouth. The glow of my painted face that is at odds with the flat look in my eyes. Then, of course, there's all the deep, black Xs slashed around my head, creating a disconcerting halo that also conflicts with the overall glow of my face. Even without saying anything, I think it's clear that I'm experiencing a conflict of emotions. Maybe I'm battling something? I think the question is there and that is the power of the selfie in action, the art of it.
This selfie is the story of me in this moment, performed by me–maybe–but definitely lived by me. It is the embodiment of an experience. One that I wanted to share–not because I can't appreciate what I feel and the moment I live in or because I need someone to validate it for it to be real but because I do appreciate my moments and believe there is something worthwhile in allowing them to be shared experiences. So many people are afraid to be vulnerable and I think the only way to overcome that is to show that everyone feels it.
Selfies are vulnerable.
They are our faces. What's that expression, "save face"? Selfies literally do not allow you to spare any part of your face, let alone save it. It's you, for all the world to see. It's what you want to say about yourself for all the world to hear. That's such a vulnerable position to put yourself in. I think we need to appreciate that more. We can by not dismissing selfies outright and reducing them to only one thing and instead by trying to listen and to read between the frames and to always understand there is a person behind at the heart of? every selfie~
****
Links
Goodies
*Missing a collection of pics of people taking selfies? Here you go. I didn't cover it in my post but this a big thing people do now–take photos of people taking photos. I suppose some people think it's meta. Others just like being assh*les–which is, granted, fun sometimes. Some might fancy they're making social commentary. What's your stance?
*If You're interested in the story behind this selfie (yes, this is Ai Weiwei and those police officers behind him are arresting him), I'd highly recommend checking out another video by The Art Assignment where they explain the story behind the selfie as well as the man and his work behind the selfie~
*Selfiecity is a project that's investigating the selfies of 5 different cities, using a mix of theoretic, artistic, and quantitative methods. It seems like the project is interested in what implications of the selfie can be applied to a larger context, such as a city. It's a very informative site and the essays seem well-researched and contrived. I wish I had more time to explore the site for my work but I highly recommend checking this site out!
~Till Next Time~